Limos: Before you hit the road this summer - find out what the biggest U.S. cities have to offer

(ARA) - With summer right around the corner and the weather finally starting to warm up, many Americans are counting down the days until they can escape their daily routine for some much needed rest and relaxation.
Before you pack up the car or hit the friendly blue skies for your vacation getaway, you may want to check out what some of the biggest U.S. cities have to offer.
MSN, America's leading online destination teamed up with Prevention magazine, America's leading Healthy Lifestyle magazine and asked Americans where their favorite summertime destinations are - and what kind of fun you can have right here in the U.S. Some of the answers might surprise you so take a look and see how your favorite cities fared. You never know - you might just switch up your travel plans for a destination that better fits you.
Night owl: If you enjoy the night life and staying up late then you might want to book a flight to the city that never sleeps, a.k.a New York City, ranking as the most tired city ahead of Washington, D.C.
and Los Angeles. After a late night of Broadway shows, dancing and exploring the city, you might crave a hearty meal. You're in the right place in New York City - which ranks as the city with the best hangover grub with Chicago and Philadelphia nabbing second and third place.
On the go: If late nights aren't your cup of tea, but physically active vacations are more your speed, then you might want to visit San Francisco, ranking as the healthiest and happiest city. So, if you like to stay on the move, then San Fran is the ideal getaway where you can explore Chinatown, Fisherman's Wharf and Lombard Street all while working up a sweat climbing the city's trademark hills.
Sports fanatic: If your dream vacation consists of visiting some of America's legendary sporting venues and rubbing elbows with fellow sports nuts, then New York City is the place to be, ranking as the city with the most passionate sports fans. But, if New York Yankees aren't your thing, you might want to hop on a flight to catch a Red Sox game at Fenway Park in Boston or a Cubs game at Wrigley field in Chicago, ranking No. 2 and No. 3 respectively when it comes to the most passionate sports fans. Let the games begin.
All about fashion: If shopping until you drop is your kind of sport, you might want to escape to Los Angeles where you can peruse Rodeo Drive or New York City where you can indulge yourself on Madison Avenue. Whether you're window shopping or buying, you can't go wrong with these two cities. While New York City and Los Angeles are the obvious destinations for fashion lovers, you'll be pleasantly surprised with Chicago ranking No. 3 as the city with the best airport shopping right behind No. 1 New York City and No. 2 Los Angeles - why not kick-start your shopping right when you land?
Sightseeing: Even if you don't count visiting Madison Avenue, Barney's or Rodeo Drive as your favorite sites to see, there is still lots to do in New York City, Los Angles and Washington, D.C., which all rank as the cities with the best tourist attractions. It's not just on TV, kids. History comes to life for the whole family in these cities. From the Statue Liberty, the Lincoln Memorial to the Hollywood Boulevard Walk of Fame - these famous places will not disappoint.
The full deal: If you're living on a shoe-string budget, who says you can't take a vacation? Atlanta bucks the notion with Americans ranking it No. 1 when it comes to offering the best quality of life on a tight budget, beating out Houston and Dallas. Discover all that Atlanta has to offer-at a reasonable price - from the Atlanta Botanical Gardens to The World of Coca-Cola to the incredible Georgia Aquarium.
Check out MSN Local Edition on MSN.com, to find restaurants, sports, weather, news and more info about these cities and others on your vacation destination list. To see how all the cities fared in the MSN and Prevention Magazine survey on everything from the city with the worst public restrooms to the smelliest city, visit MSN.com. Now, you can feel confident in knowing what your vacation destination has to offer.
In addition, check out Prevention.com to find tips on the 13 summer travel must have items that will keep your family happy, healthy and safe.
Here's to your next adventure.
Courtesy of ARAcontent .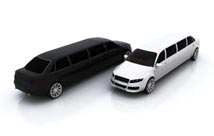 | | | |
| --- | --- | --- |
| | | Respond Weddings Directory lists the top Limousine Companies in your area, organized by specialty and office location. |