Wedding Planners: Fall in love with these fall wedding ideas

(ARA) - Spring and summer may be the seasons that first come to mind when you begin planning a wedding, but autumn has a lot to offer brides too. From cooler, dryer weather and the glorious backdrop of fall colors to the opportunity to land a great deal on a reception venue, fall delivers many rewards for couples on the road to wedded bliss.
"We're seeing increased interest in fall weddings," says Raymond Miller of My Wedding Reception Ideas.com, a leading online resource for brides seeking unique wedding favors and other items. "Brides love the natural colorfulness of the season and the weather tends to be more reliable and comfortable for outdoor weddings. In fact, autumn may soon surpass spring as a preferred month to hold a wedding."
If you're planning your nuptials for harvest season, Miller offers some advice for incorporating the best elements of the season in your big day.
Cash in on color
Vibrant reds, dazzling oranges, glittering golds and bold browns - fall's palate is a glorious profusion of colors unique to the season.
Autumn brides should revel in the season's colors, drawing the hues of fall into all aspects of their weddings, from bridesmaid gowns to table linens, floral arrangements and fall wedding favors.
"Fall colors offer many advantages when it comes to planning a wedding," Miller says. For example, it's easy to mix and match more than one fall color because they tend to naturally complement each other. For a spring wedding, it might be difficult to find just the right floral colors to enhance a particular shade of lavender bridesmaid gown. But pair bronze gowns with flowers that sport autumnal reds and golds, and you'll have a sure win.
Favor the fall
Brides looking for truly unique wedding favors will find that the variety of fall wedding favors available makes it easy to put their personal stamp on their wedding. "Favors are an important part of any wedding," Miller says. "After all, they're the keepsakes that will hopefully remind your guests for years to come of how much they enjoyed your special day."
Whether they're whimsical (pear-shaped scented soaps), practical (oak leaf keychains) or sophisticated (bronze metal fall leaf wine bottle stoppers), fall wedding favors are a great way to underscore a wedding's autumnal theme. Choosing favors that allow for optimum personalization - like personalized candy apple boxes that you fill with a homemade version of the classic autumn treat - will also help guests remember your wedding with warmth and fondness. You can find ample fall wedding favor ideas at My Wedding Reception Ideas.com.
Accessorizing with autumn
Don't forget to continue your autumn theme throughout your wedding with fall themed wedding accessories. You can find leaf-motif unity candles, napkins and guest towels in fall colors, autumn-themed invitations and save-the-date cards, cake serving sets with maple leaf details, and a host of other items that all play to a fall theme.
Floral arrangements also offer a chance to convey an autumn theme and do something unique at the same time. Whether you opt for arrangements that feature fall flowers, like mums or gardenias, or out-of-season flowers that sport fall colors, you can accent arrangements with brightly hued leaves, branches, berries, cornstalks, hay and other natural or nature-inspired touches that are special to the season.
For more fall wedding favors, accessories, and decoration ideas, visit www.myweddingreceptionideas.com.
Courtesy of ARAcontent .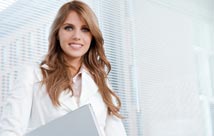 | | | |
| --- | --- | --- |
| | | Respond Weddings Directory lists the top Wedding Planners in your area, organized by specialty and office location. |