Wedding Planners: In today's economy, is there a need for a wedding planner?

(ARA) - Weddings can be one of life's biggest expenses. In the current economic climate, it's no surprise that couples are looking for ways to cut down the costs.
"Most people are so busy that they don't have time to plan an event with everything else they have going on in their lives," says Deborah Wallace, instructor with the Event Management Diploma Program at The Art Institute of Vancouver, who thinks it's important to see time as a precious commodity, as opposed to just dollars.
Wallace reflects that it can be difficult to explain the time saving as a justification to couples; for example, it's easier to explain to a company how much they would save in staff wages through hiring a professional to plan an event. "It's hard to make this clear for a bride and groom," she says.
"A company knows what their employee's time is worth, but what are your friends' and family's time worth?"
Wallace also questions the wisdom of asking loved ones to help out with those important wedding responsibilities, such as picking out linen or choosing the flowers. "It can turn a celebration into a stressful experience for the helpers, who feel like they're working while everyone else is enjoying the festivities," she says.
"People spend a huge amount on weddings, and often the Wedding Planner is actually a fraction of the overall costs," says Amy Alto, whose company, Clear the Floor, organizes first dances for wedding parties. Wedding Planners can actually help couples save some much-needed dollars, through discounts with suppliers and services they use regularly. In Alto's experience, the Wedding Planner will also tend to get the best service from vendors for their client. "The planners give them a lot of business, so you can feel confident that your cake will arrive on time and the flowers will be fresh," she says.
Mike Granek (CSEP), academic director for the Event Management Diploma Program at The Art Institute of Vancouver, suggests that training as an event planner can provide the skills needed to plan weddings and leave career options wider. Transferable skills, such as project management, financial management, customer service and risk management, are all used in planning a wedding. For example, managing a stressed or sensitive bride takes customer service skills, and financial planning helps to keep all the wedding costs within budget.
Richard Markel, director of the Association for Wedding Professionals International, doesn't predict a slowdown in the increasing numbers of wedding planners anytime soon. He estimates that there are currently 60,000 professionally registered wedding planners in the US.
So is there a need for wedding planners? "Absolutely," says Granek. "There are always people wanting to get married. As long as there are people getting married, there will be a need for wedding planners."
To learn more The Art Institutes schools, visit www.artinstitutes.edu/nz.
Courtesy of ARAcontent.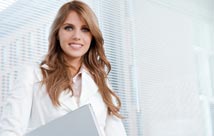 | | | |
| --- | --- | --- |
| | | Respond Weddings Directory lists the top Wedding Planners in your area, organized by specialty and office location. |