Wedding Planners: Scent-sational ideas for aromatherapy wedding favors

(ARA) - Hunting down the perfect wedding ensemble, negotiating seating arrangements with squabbling relatives, honeymoon flight reservations that change on a dime - how did something that should be so joyful become so stressful?
Planning a wedding can be a high-pressure time, even for couples with a clear vision of what they want and the budget to accomplish it. One aspect of your wedding that doesn't have to cause stress is choosing wedding favors. Go with something simple, elegant and timeless that will fit the lifestyle of virtually every guest - aromatherapy.
Scent is a mood-setting gift that can help establish the tone for your reception, and remind guests afterward how much they enjoyed sharing your big day. You don't have to give every guest a pricey personal essence or resort to costly scented candles to achieve the perfect aromatherapy wedding favor.
Making your own favors not only saves you money, it puts your personal stamp on the mementos your guests will keep long after the wedding day has passed.
What's more, says Tom Havran, an aromatherapy expert with the personal products company Aura Cacia, "making aromatherapy favors together can help a harried couple slow down, refocus and remember what's really important - that they're about to begin a wonderful life together and that the special guests they've assembled will bear witness to it all."
Havran offers some tips for using aromatherapy to combat wedding-planning jitters and create memorable favors:
Surround yourself with scents that soothe. A potpourri that features real lavender flowers is a wonderful way to bring comforting, peaceful aroma into your home. Sprinkle the flowers with lavender essential oil and tuck a sachet of the mixture in with your bed linens. Place a bowl on the dining room table. Store some in a mesh bag inside the luggage you'll be using for your honeymoon. Make the same lavender-based scent the centerpiece of your aromatherapy favors by placing it in small, handmade sachets that guests can carry home.
Planning a holiday wedding? Create a "wise men's favor" by recycling an empty tea tin. Paint it with your wedding colors or cover it with festive gold paper. Fill the tin with coarse salt and sprinkle with 16 drops of eucalyptus essential oil, 16 drops of lemon essential oil, 16 drops of frankincense and/or myrrh essential oils, and replace the lid. Include instructions to release this ancient sacred scent by removing the lid and placing the tin in a warm location.
Another idea that's good year-round is a soul-warming spa kit. Create a home spa kit with a mineral bath and a body and massage oil. These gifts have a green, lemony-balsamic aroma that revitalizes the body and chases away the blues. Wrap these items in a small basket, adding a loofah or other bath items. Or present them in a personalized mini-tote that features the wedding couple's name and marriage date.
Here's the essential oil blend you'll create to add to the mineral bath and massage products:
16 drops peppermint essential oil
16 drops sweet orange essential oil
16 drops lavender essential oil
To make the mineral bath, combine the essential oils with these ingredients (readily available at a drugstore or pharmacy):
1 cup sea salt
1 cup Epsom salt
1 cup sodium bicarbonate
To create the spa kit body and massage oil, combine the essential oil drops with:
2 cups sweet almond oil
1 cup grape seed oil
For a fizzy foot soak, mix the essential oils with the ingredients below (available at a drugstore or pharmacy):
1 1/2 cups sea salt
1 cup Epsom salt
1/4 cup sodium bicarbonate
1/4 cup citric acid granules
Use 1 to 2 tablespoons in a basin of warm water for a revitalizing foot soak.
For an exfoliating foot scrub, mix the essential oils with:
2 cups granulated sugar
1 cup sweet almond oil
Gently massage 1 tablespoon of mixture into feet and toes, then rinse away granules.
For more aromatherapy wedding favor ideas, visit the aromatherapy experts at www.auracacia.com. .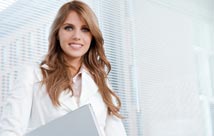 | | | |
| --- | --- | --- |
| | | Respond Weddings Directory lists the top Wedding Planners in your area, organized by specialty and office location. |