Wedding Planners: Tips to de-stress your destination wedding

(ARA) - Whether you're planning a wedding close to home, or in the destination of your dreams, wedding preparations require creativity and precision. Destination weddings, however, add a range of challenges that domestic nuptials do not - simply because they often involve long-distance travel, obstacles of adapting to a location's cultural differences and the management of all additional pre-event details from a remote location.
In any situation, organization and preparation can help take the stress out of planning; specifically in the process of planning a destination wedding. From working with a wedding planner to investing in a travel and medical assistance membership, the tips below will help to de-stress your destination wedding, and to help ensure all of your needs - and those of your guests - are met before you ever set foot on the plane.
Balance your "musts" with realistic plans
From childhood images of a beautiful gown and flowers to blue skies as you walk arm in arm down the aisle with your father, every bride has a list of "must haves" in order to make her dream wedding a reality. While saying your "I do's" in an exotic location may meet the terms of your lifetime fantasies, it is important to consider realistic goals and ensure that your "must haves" are attainable in the location of your choosing.
Elderly guests such as grandparents of the bride or groom may have trouble traveling long distances.
You'll need to balance the travel limitations of those people you must have at your wedding with the realities of holding your event far from home. If you must have sand, beautiful water and palm trees, it may be more practical for family and friends to go somewhere in Florida or California as opposed to the Caribbean or Bahamas. Compromise will be key in ensuring you get all you desire - and have those you most love - at your destination wedding.
Remember - you're all traveling
Travel is one of the great complications of destination weddings. Even if your bookings result in great airfares and discount hotel rates, travel can still throw a wrench in your plans if you lose a passport or important travel document, or someone falls ill far from home.
One way savvy brides deal with travel complications is to invest in a medical and travel assistance membership to ensure you and your loved ones are covered in case something goes wrong. In the event of a lost or stolen passport, other travel documents or credit cards, travel and medical assistance companies, such as On Call International, will provide the help you need if you're away from home. On Call International offers 24/7 assistance with legal issues, lost luggage, and flight delays or cancellations - and can also help with pre-travel information, such as suggested immunizations and important information about your destination prior to departure.
And if you or your fiance - or other covered member of the wedding party - falls ill far from home, medical assistance ranges from a 24-hour nurse help line to unlimited coverage to evacuate the ill person back to the hospital of their choice in the states. Visit www.oncallinternational.com to learn more.
Capitalize on your budget benefits
One common misconception about destination weddings is that they are lavish, costly affairs with large guest lists. However, many wedding planning experts agree you can achieve a destination wedding for less than $10,000 - because the travel and potential expenses encourage most brides to pare down their wedding to what they truly want most.
Instead of having 250 guests who might not even put you on their Christmas card list next year, your destination wedding can be an intimate affair, with a conservatively sized guest list of only those who love you best. Plus if you shop smart and plan well in advance, you can score some great deals at top resorts in your destination of choice - especially if you plan for shoulder season when destinations experience less business.
Finally, don't underestimate the benefits - including cost and time savings - of working with a wedding planner who specializes in your destination of choice. Having someone who's tapped into the local scene help you plan your long-distance wedding, can save you money, time and aggravation.
Courtesy of ARAcontent .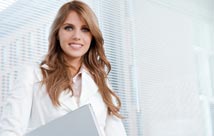 | | | |
| --- | --- | --- |
| | | Respond Weddings Directory lists the top Wedding Planners in your area, organized by specialty and office location. |