Wedding Planners: You're engaged? The top five wedding planning questions to answer first.

(ARA) - Holiday season is engagement season. But after he pops the question and she says "yes," the reality of wedding planning sets in - and that feeling of joyful romance can fade as quickly as Christmas lights on an overloaded circuit. Here are the top five questions you will need to answer to make your wedding planning journey a pleasant experience.
"After Valentine's Day, the holidays are the most popular time of year for couples to become engaged," says wedding planning expert Raymond Miller of My Wedding Reception Ideas.com, a leading online resource for brides seeking unique wedding favors, decorations, and gifts. "Many brides-to-be who get engaged over the holidays will begin their planning efforts in the first months of the new year.
Knowing where to start can be overwhelming."
Brides should begin their planning by answering five basic questions, Miller advises.
1. What is our budget?
"Funding your wedding can be one of the most expensive undertakings you'll tackle in your life together as a couple," Miller says. "Many couples only spend more on buying a house or car, or funding their children's college educations." Setting - and sticking to - a budget for your wedding is an essential step toward starting your married life on a sound financial footing. Determine where your funding will come from - if your parents can help or if you'll be paying on your own - and decide how much you can afford to spend without going into debt.
2. What season works?
Virtually as soon as you announce you're engaged, people start asking what the wedding date will be. To make answering that question as simple as possible, start by considering in what season you would like to be married. Would you prefer a spring ceremony? Or do you dream of a holiday wedding? By narrowing down the season, and selecting it well in advance, you'll be able to secure a date that will work for everyone.
3. Where do we want to get married and have our reception?
Will you have a destination wedding? Or do you want to keep it local? While wedding planning is usually most successful when done well in advance, if you're interested in a destination wedding, planning far ahead is essential. Popular destinations book quickly in prime wedding seasons and you may find venues in the destination of your choice are booked a year or more in advance.
4. What kind of venue do you want?
Do you dream of a big church wedding? Or saying your "I do's" in a beautiful natural setting? Perhaps you want your reception to be in a grand hotel. Knowing the type of venue you desire will help you refine your options and choose a specific location down the road.
5. Who do you want to officiate?
Is it important to you to be married by your own church's minister? Or are you OK with a justice of the peace? Do you fantasize about being joined in marriage by a ship's captain? Or does your mother have her heart set on seeing you married by the rabbi who was there at your bat mitzvah? Just as popular venues book quickly, favorite officiants also have their dance cards fill fast for popular wedding seasons. As soon as you know who you would like to officiate at your wedding, it might pay to approach him or her and find out about future availability.
"Of course there are many, many things to consider when planning a wedding," Miller says. "But these five points are the basics you must address and everything else about your wedding will be planned around your answers to these questions. Once you've made these initial decisions, it will be easier to refine your options and decide exactly what will make your wedding wonderful, memorable and perfect for you."
For more wedding planning and wedding reception ideas visit www.MyWeddingReceptionIdeas.com.
Submit a free request to receive more information from up to four pre-screened local
wedding planners
matched to your needs at
www.respond.com
.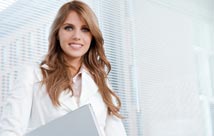 | | | |
| --- | --- | --- |
| | | Respond Weddings Directory lists the top Wedding Planners in your area, organized by specialty and office location. |